I had the honour of meeting Ingrid a few months ago and I am so glad that she happened to walk into Unless Market the day that she did.  For the past 180 days, Ingrid has been wearing the same little black dress as the base of her outfit.  With the help of friends, local businesses and creativity, Ingrid has wore a unique outfit every day.  The black dress was alway part of the outfit but she managed to make each day unique.  Not only did she make each outfit unique, she posted her outfits and educated us about the current state of the fashion industry along the way.  I know that I definitely learned a few things along the way.  Plus, she made the little black herself.
Below is a video that Ingrid shared with everyone yesterday that really sums up the reasons we need to change the way we look at our clothes and our current fast fashion diaster.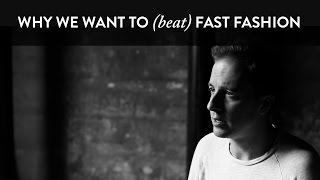 Unless Market is about changing the way that we look at the products that we buy and changing the way that we shop.  We are about buying local. We are about buying eco-friendly happy clothing.  We are about sharing the amazing work of people like Ingrid who are trying to make a difference in the world.
Thank you Ingrid!
www.180stylechallenge.com